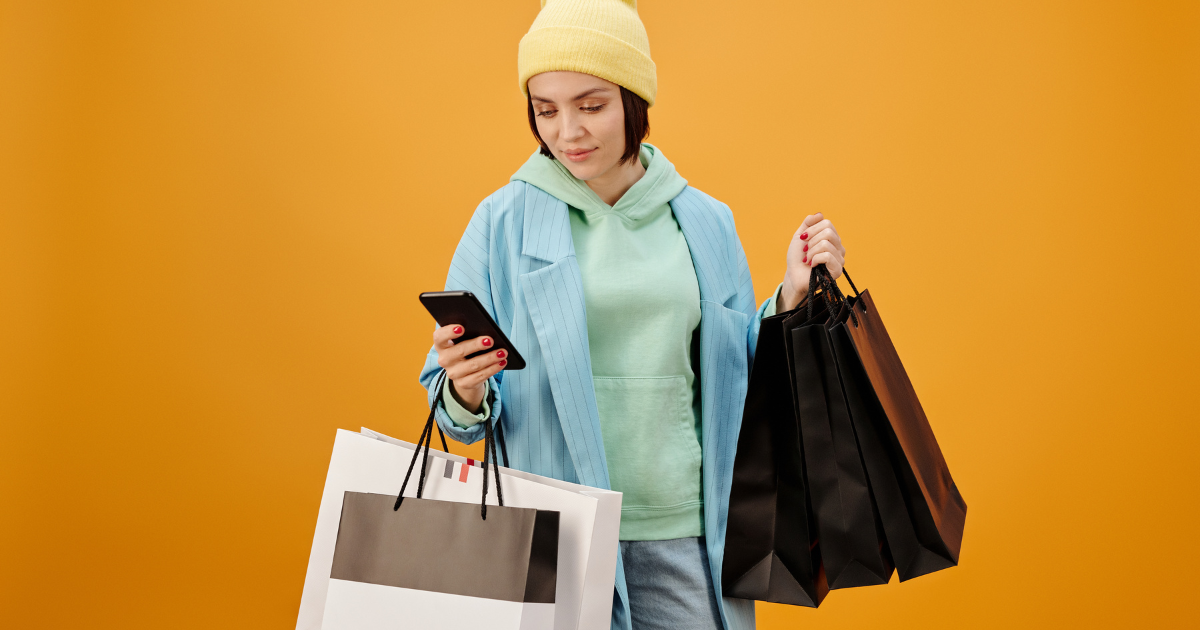 In the ever-evolving world of e-commerce, social media platforms have become powerful allies for businesses aiming to expand their reach and drive sales. Instagram, with its visually-driven nature and immense user base, is at the forefront of this digital revolution. The platform offers a range of shopping tools that allow businesses to seamlessly connect with their target audience and convert casual scrollers into loyal customers. In this comprehensive guide, we will delve into the world of Instagram's shopping tools, exploring how to harness their potential to skyrocket your sales.

The Power of Instagram for E-Commerce

Did you know that Instagram boasts over 1 billion monthly active users? That's a massive audience just waiting to discover your products. But to tap into this potential goldmine, you need to harness the platform's shopping features effectively.
1. Setting Up Your Instagram Shop

Before you can start selling on Instagram, you need to set up your Instagram Shop. Here's how:

1. Convert to a Business Account: If you haven't already, convert your personal account into a business account. This gives you access to valuable insights and shopping features.
2. Link to Facebook: Connect your Instagram business account to your Facebook page. This is essential for creating a seamless shopping experience.

3. Choose a Sales Channel: Select a platform to manage your products. You can use platforms like Shopify or WooCommerce, or simply set up a Facebook Shop.

4. Upload Your Product Catalog: Add your products to your Instagram Shop. Ensure your product images are high-quality and engaging.

5. Tag Your Products: Once your catalog is uploaded, you can start tagging your products in posts and stories.

2. Using Product Tags Effectively

Now that your Instagram Shop is set up, it's time to master the art of product tagging. This is where the magic happens.

Strategic Placement: Carefully place product tags on your posts where they're most likely to catch the eye. Use clear, concise descriptions and prices.

User-Generated Content: Encourage your customers to post user-generated content featuring your products. Then, you can re-share these posts with product tags, showcasing real people using your products.

Hashtags: Don't forget to use relevant hashtags. This will help potential customers discover your tagged products through hashtag searches.

3. Running Instagram Ads

Instagram offers a powerful advertising platform to boost your sales. Here are some tips for running effective ads:

Know Your Audience: Use Instagram's audience targeting options to ensure your ads reach the right people.

Compelling Visuals: Create visually stunning ads that grab attention. Instagram is all about aesthetics.

Call to Action: Include a clear CTA in your ad captions. Whether it's "Shop Now," "Learn More," or "Sign Up," make sure it's persuasive.

4. Utilizing Instagram Stories

Instagram Stories provide a dynamic way to engage your audience and showcase your products. Here's how to make the most of this feature:

Swipe-Up Links: If you have over 10,000 followers or a verified account, you can add swipe-up links to your stories. Use this to direct users to your product pages.

Story Highlights: Create story highlights that feature your products, organized by categories or collections.

Interactive Features: Use interactive stickers like polls, quizzes, and questions to engage with your audience and gather valuable insights.

Real Success Stories

Let's take a look at how some businesses have leveraged Instagram's shopping tools to boost their sales:

1. Paper & Pen Boutique

Paper & Pen Boutique, a small stationery shop, transformed its business by embracing Instagram's shopping features. They regularly post high-quality images of their products with product tags. They also use Instagram Stories to showcase new arrivals and promotions. With a strong CTA, they've seen a 50% increase in sales through Instagram.

2. Luna's Fashion

Luna's Fashion, an online clothing store, uses Instagram ads to target fashion enthusiasts. By utilizing audience insights and stunning visuals, they've doubled their website traffic and increased their sales by 70% in just six months.

Conclusion

Instagram's shopping tools have become indispensable for businesses looking to thrive in the digital age. By setting up your Instagram Shop, using product tags strategically, running ads effectively, and engaging with your audience through Stories, you can tap into Instagram's immense potential to boost your sales.

Don't wait any longer – get started with Instagram's shopping tools today and unlock a world of possibilities for your business.

Check out our likes services to enhance your Instagram presence and engagement, complementing your sales efforts. Remember, building a strong social media presence goes hand in hand with effective e-commerce strategies.